Experienced Cordon Bleu chef based in Bury, Pulborough.
Welcome to my website. My name is Jane Bellinger and I am an experienced Cordon Bleu chef based in Bury, Pulborough. I offer premium catering in West Sussex for a range of occasions, from weddings to shoot lunches. My work is my passion. As such attention to detail is paramount, from ingredients to service, nothing is too much trouble.
If you are looking for catering in West Sussex, my services provide an unforgettable, first-class culinary experience.
Book Jane
View Sample Menus
Wedding Catering West Sussex
Over the years many clients have commented on my ability to ease the pressure of event organisation. I pride myself on offering a bespoke service which is designed around you. If you are not sure of your menu requirements, it's not a problem. My service includes a full consultation process where I will be available to assist you in your planning. You can view my services below.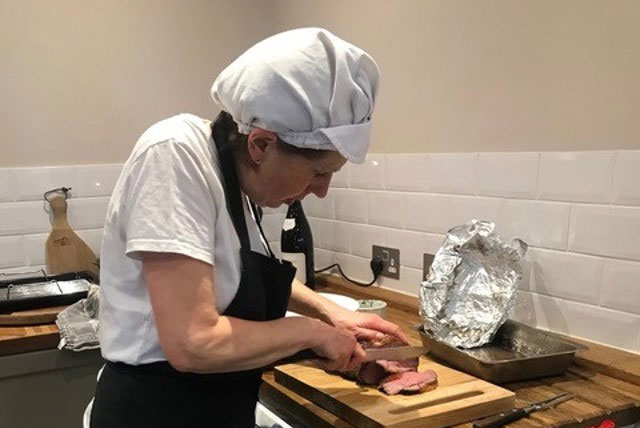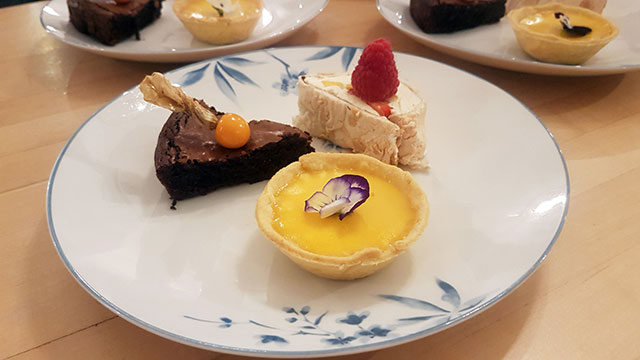 With over 30 years' experience as an international chef, I have been lucky enough to work in various prestigious locations. Most notably, the Belmond Mount Nelson in Cape Town, which is a well-known five-star establishment. As a result of my work at the Belmond Mount Nelson, I was offered further catering work in the Burpham Country House hotel. Through this experience, I have developed my skills in various world cuisines.
I love a culinary challenge. 
I am always looking for opportunities to expand my knowledge. From courses to questioning the chef when I go out for meals, my passion for my work is insatiable.
I create every dish I serve from scratch with the finest quality ingredients. Therefore, I source all my ingredients locally without compromise. Because I truly believe ingredient selection to be a vital part of creating an explosion of flavour. This is reflected in the lovely testimonials my clients have provided.
Book Jane Bellinger Cordon Bleu Chef
If you require event catering in West Sussex, you can request availability via this website by clicking the link below. Simply fill in your details and furthermore, include your event location, date, and approximate guest figure. I pride myself on offering both a personal and flexible service. As such, once you have filled in your details, I will contact you to discuss your requirements. In addition, any quotes Jane Bellinger Cordon Bleu Chef provides are not VAT chargeable.
Well all good news, Robin had second helpings of all your food..... so
what need I say! also, my husband Rory loved it all, and kept saying
so! thanks very much.

Jane
Jane was absolutely super! Easy to work with from start to finish.
The food was excellent, she suggested canapés rather than starters and I'll never go back - it was even hard to choose a highlight everything was that good!

Thomas Jeffs
I would just like to say on behalf of the team, thank you so much for catering for us and ensuring we had an awesome few days with amazing food!

Kristian
We had such a lovely evening on Saturday and we all enjoyed your cooking SO much. The beef was cooked absolutely to perfection and really good; the sauces were interesting and everyone seemed to like them

Jill